There's no shortage of fun outdoor activities to do in Sarasota and Manatee Counties. If you want to get out of the house and connect with nature, grab your binoculars and your camera and head out to some of the area's best birdwatching spots.
Whether you're new to the birdwatching scene of you're already a member of the Sarasota Audubon Society, you might be surprised by the array of interesting species you'll find nearby. Our REALTORS® recommend taking a drive to the following locations where you're sure to find some new feathered friends.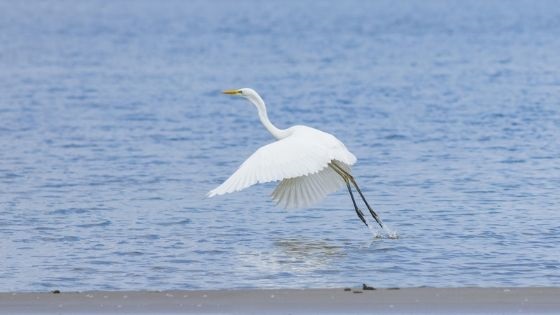 Myakka River State Park - 13208 State Road 72 Sarasota, FL 34241
Featuring over 58 square miles of prairies, wetlands, hammocks, and pinelands, Myakka River State Park is home to an abundance of wildlife. Here you can expect to see wading birds, raptors, songbirds, migratory species, and more.   You can observe the birds from the lakeshore or the Birdwalk, or canoe along the river. There's also an elevated canopy walkway and a 74-foot high observation tower. 


Celery Fields - 6893 Palmer Blvd, Sarasota, FL 34240
One of the best birdwatching spots in Southwest Florida, Celery Fields offers visitors the opportunity to catch a glimpse of over 220 species including Bald Eagles, Tree Swallows, Roseate Spoonbills, Osprey, Herons, Egrets, and over 20 different species of ducks.  Since the location is not far from some of the best Sarasota homes for sale, you can easily spend your morning birdwatching and the rest of the day home shopping! 


Robinson Nature Preserve - 1704 99th St NW, Bradenton, FL 34209
Northwest Bradenton is home to some of the most gorgeous Bradenton homes for sale and is also where you'll find the extremely popular Robinson Nature Preserve. The area is well known for Bald Eagle sightings, and with its 682 acres of tidal marsh, preserved mangrove, and former agricultural land, there are plenty of opportunities to see a variety of other species.  You can expect to see Pelicans, Herons, Egrets, Osprey, and more. Since the area is so protected, it's often possible to get quite close to the birds and observe them in their natural habitat.   


Felts Audubon Preserve - 4600 24th Ave. E., Palmetto, FL 34221
Located between residences and farmlands, Felts Audubon Preserve is one of the only places in the area to see colorful Indigo and Painted Buntings. There are also plenty of opportunities to see more than 160 avian species and over 30 different butterfly species.

Once you've had your fill of birding, we recommend taking a drive around the area to check out some of the Palmetto homes for sale. This city offers residents a small-town feel with easy access to nearby cities and the waterfront. 


Venice Area Audubon Rookery: 4002 S Tamiami Trail via, Annex Rd, Venice, FL 34293
Birders from across the state and around the globe flock to the Venice Area Audubon Rookery where you can get so close to the birds that you barely need binoculars. Here you can watch them build nests, court, and mate, hatch their eggs and raise their families.  Expect to see Egrets, Herons, Ibises, Anhingas, and more. You'll also get a glimpse of alligators, who patrol the lake and keep predatory mammals away from the birds. 

​​​​​​​We suggest taking the scenic route home so you can take a look at some of the Venice homes for sale. You just might find the home you've been dreaming of! 
From outdoor adventures to shopping and nightlife, Our REALTORS® are "in the know" about all things there are to love about living in Sarasota-Manatee County communities. If you would like to learn more about the area and take a look at some of the gorgeous homes for sale, we can help! Contact us at Wagner Realty to get started.